Chess links
Amateur Chess Tournaments starting in 2017
in Finnish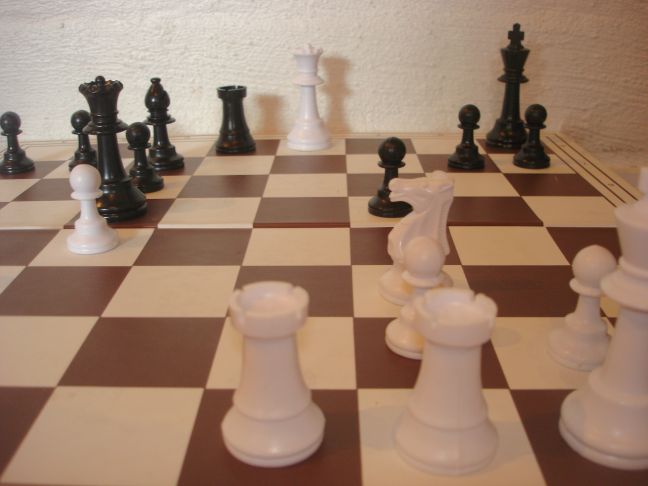 Welcome to the Amateur Chess Tournaments if you
- are over 16 years old,
- know the chess rules, and
- don't have a chess rating (Elo or Finnish Selo) or your rating is below 1400.

You don't need a chess license.
The tournaments are organized by Helsinki Chess Federation, together with Lauttasaari Chess Club.
Dates in 2017
The tournaments will be held on the following seven Saturdays in 2017: 7.1., 18.2., 18.3., 22.4., 2.9., 14.10. and 16.12.

Tournament venue
The tournaments will be played at Shakkiareena, Hiomotie 10, 00380 Helsinki, 2nd floor, see Map. 2. krs.

Tournament format
5-6 rounds (games) will be played in each tournament, depending on the number of participants. Each round lasts not more than one hour.

Schedule
- 9.00-10.00 Registration at Shakkiareena (preregistration is not required).
- 10.20 The first round will start.
- Lunch break after second or third round.
- The Tournament will end by 17.00.
Time control
20 minutes + 10 seconds increment for each move (20'+10"/1z), so each player will have about 30 minutes for the whole game.
If you haven't used a chess clock, we will give a brief training before the first round.

Participation fee
Participation fee is 10 euros. (10€).

Prizes
The winners (top three) of each tournament will get a medal. Moreover, the top three of the Amateur Tournament Series in 2017 will get an extra prize.
More information
Sauli Tiitta tel 045-6742464, sauli.tiitta(at)gmail.com .

Future Tournaments
22.4. 4. Amateur Tournament